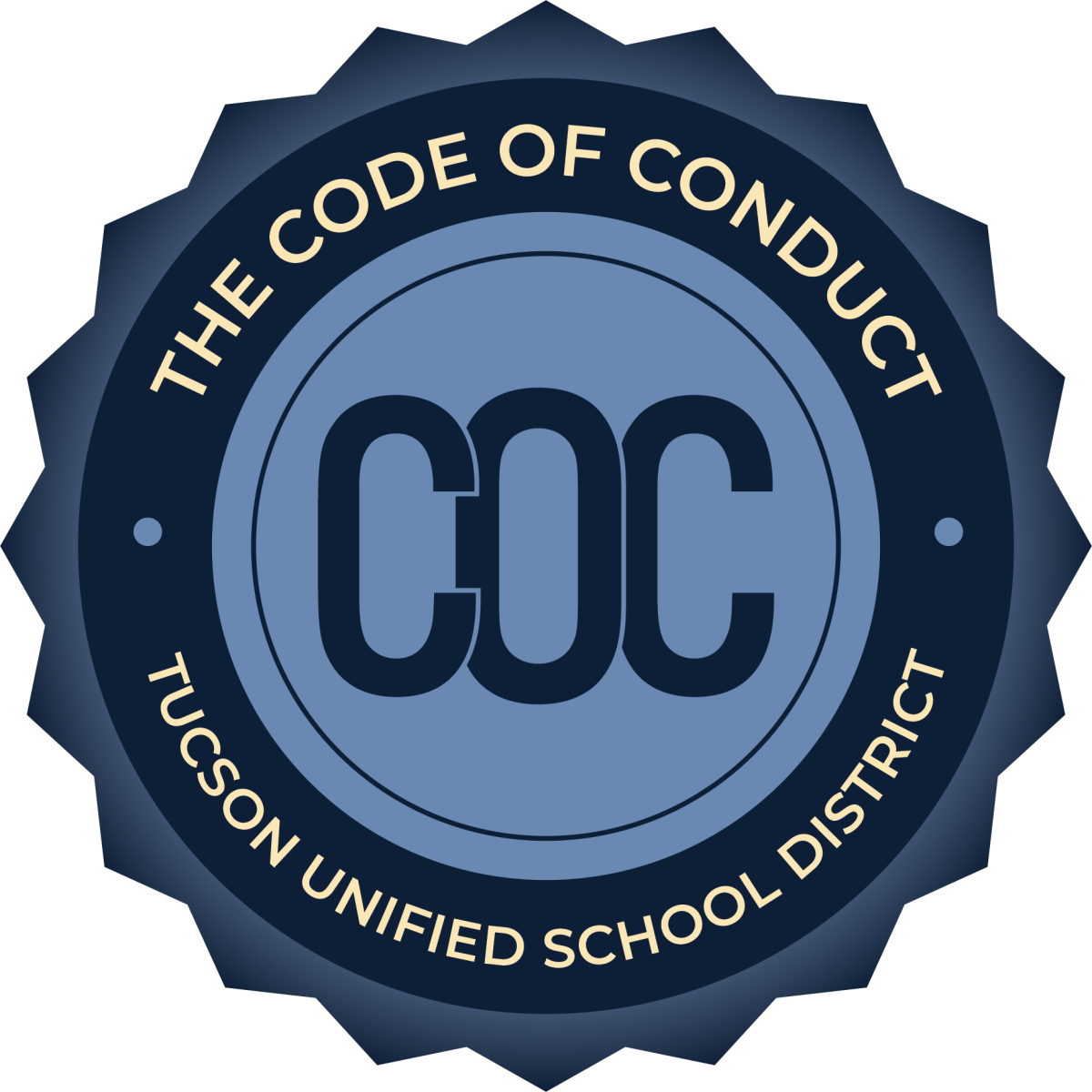 The Code of Conduct is in its final stages of the revision process. Please take a moment to review the Program Impact Analysis (PIA) and the red- line revisions to the current code of conduct. Provide Feedback by June 13th using the Public Review Tab.
SABINO'S SOFTBALL CHAMPIONSHIP GAME UPDATE:
**DUE TO WEATHER CONDITIONS, THE GAME
HAS BEEN RESCHEDULED FOR 5/20 AT 10:00 AM AT CHERRY FIELD : 425 S Cherry Ave, Tucson, AZ 85719**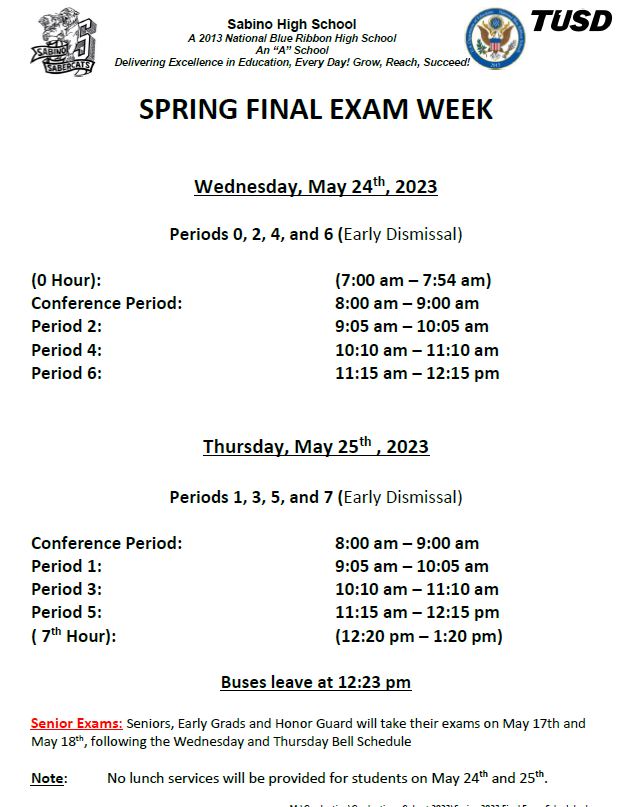 Upcoming Events
New Teacher and Principal Induction
First Day for Teachers and Planning
Follow Us On Social Media!
Sabino Graduation 2023
SABINO FAMILIES: Please be advised that Sabino's Graduation has been changed to Wednesday, May 24th 2023 at 7:00 PM. The Sabino Planner does not reflect this date change, so please refer to Sabino's website calendar for this date.
What Makes Us Special
Sabino High School is nestled in north Pima County along the Santa Catalina mountains. The campus has the feel of a college preparatory school, with a full complement of Advanced Placement (AP) classes. Sabino has garnered a National Blue Ribbon Award and is an A Rated School.

Advanced Placement classes allow students to test for college credit upon completion of the course. Sabino High School offers 17 AP classes including, World History, US History, Macroeconomics, Microeconomics, Biology and Chemistry,AP Computer Science among others. The Career and Technical Education department offers Graphic Design, Digital Communications, Computer Science, and Sports Medicine.

In addition to high expectations for academics, many students select Sabino because of its outstanding athletics and extracurricular programs. There are more than thirty clubs for students to join, from language to dance to politics, and over a dozen sports teams.

Sabino offers Freshman Summer Academy (Jump Start) for free for all incoming freshmen, focusing on academic success and social orientation. Students earn .5 credits for electives for participating in the Academy and begin their high school career with confidence.