School Photos - Opening day at our school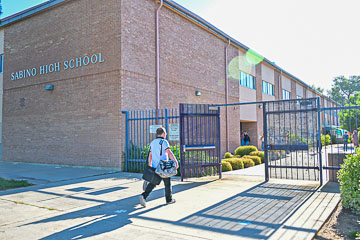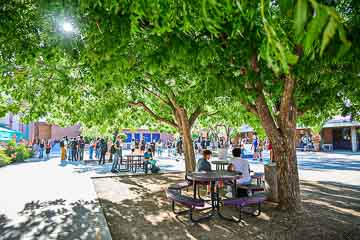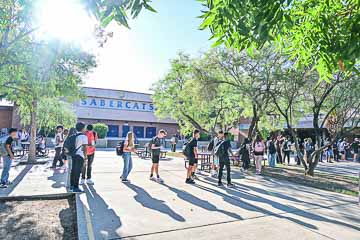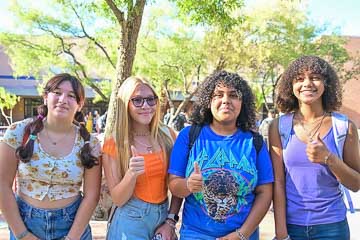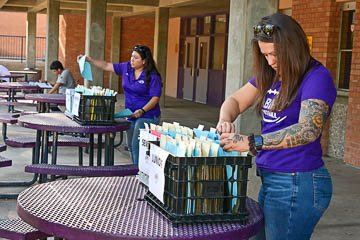 Message from Principal
Welcome back!
I would like to extend a warm welcome to the Sabino High School learning community for the 2023-2024 school year. I hope the summer break brought relaxation and revitalization to all of you. I can undoubtedly say that I am recharged and ready for a wonderful year. Please know that I welcome all feedback and I am eager to work collaboratively with so many wonderful individuals. We are a team, we will succeed together, fail together, and thrive together with the involvement of all community members.
I am confident that our skilled and devoted faculty and staff are well prepared to help all students be successful at Sabino High School. Our vision is "Educating to Excel" and I can assure you that our community will work together to ensure that Sabino is a place where everybody belongs and succeeds.
Our community has a strong commitment to excellence inside and outside of the classroom. We are looking forward to our academic, athletic, activities, and fine/performing art performances. Every year our students continue to make us proud!
Kevin Amidan
Contact Mr. Amidan by Email
520-584-7703

Full Welcome Letter
Site Information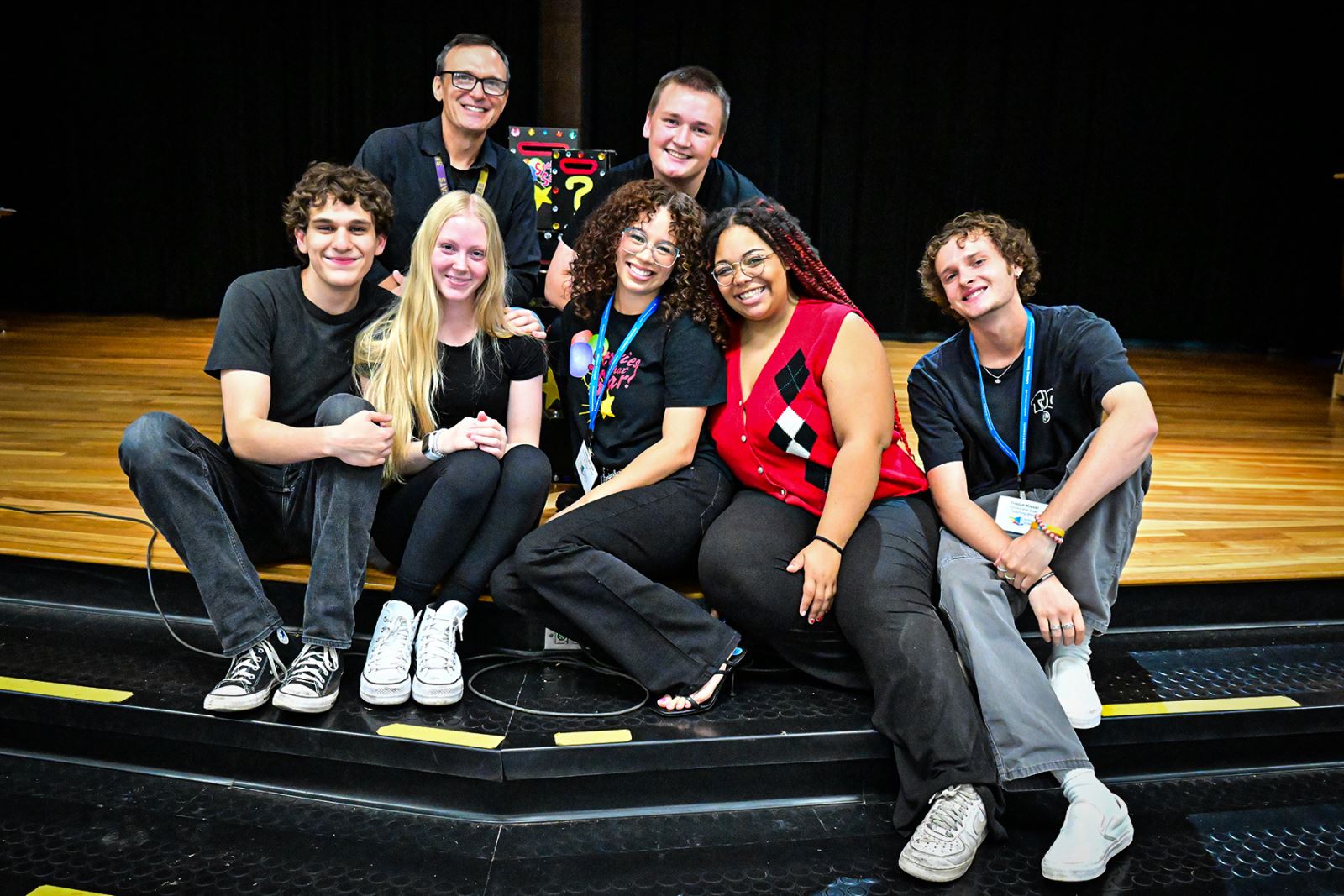 Sabino Students at Fruchthendler for Stories that Soar.
Read the Article Now.
Fall Sports Media Day
Tucson Unified held its first Interscholastics Media Day on August 12 to showcase our talented athletes from all fall sports in our district.
Nestled in North Pima County along the majestic Santa Catalina Mountains, Sabino High School is dedicated to fostering a sense of family and community engagement. We firmly believe in the value of these connections and strive to create an inclusive culture that welcomes all students and families. With a student population consisting of 65% open enrollment and 65% participation in sports or activities, our diverse community thrives with an invigorating energy that sets us apart.

Sabino High School is proud to hold an 'A' rating from the Department of Education, a clear recognition of our relentless pursuit of excellence in education. At Sabino High School, we offer a comprehensive range of educational opportunities. This includes a wide selection of Advanced Placement (AP) classes, Career and Technical Education (CTE) programs and Dual Enrollment options. Our 21 AP classes cover various subjects such as World History, U.S. History, Macroeconomics, Microeconomics, Biology, Chemistry, and Computer Science, among others. The CTE department provides courses in Biotechnology, Graphic Design, Digital Communications, Computer Science and Sports Medicine. Additionally we offer Dual Enrollment opportunities in subjects like MAS 165, WRT 101, WRT 102 and MAT 151.

Beyond our academic excellence, Sabino High School boasts outstanding athletics and extracurricular programs, attracting students who seek a well-rounded experience. With over 30 clubs to choose from including Improv and National Honors Society, as well as a wide range of highly competitive sports teams, there's something for every student's passion.

As a proud cornerstone of the Tucson Unified School District, Sabino High School remains committed to being a trademark within the Tucson community. Join us in embracing the spirit of Sabercat Pride with our motto, "Love Purple, Live Gold!"